Guru Gobind Singh Indraprastha University (GGSIPU) provides a wide variety of courses to choose from.
One of the hottest career options nowadays is a Bachelor's degree in Journalism and Mass Communication (BJMC). Those who wish to make a career in Mass Com have to clear different state and central level Entrance Examination.
The University conducts the IPU CET BJMC Entrance Exam every year and promised admission in some of the top colleges for Mass Communication in Delhi.
Around 7000 students appear for the entrance exam every year. Any student who wishes to enroll for the course has to fill the application form online, after which the admission process also takes place through online mode.
5 BJMC colleges in GGSIPU with the best placement
Only 13 colleges affiliated with GGSIPU offer BJMC as a course, which makes the competition even tougher.
Also, many students are gradually opting for choosing this course as a career, which makes it popular and in demand.
For getting admission in any GGSIPU college, for the BJMC course, one needs to crack the entrance exam. After the exam, every student is allotted a rank which one must submit during the online counseling process.
Each IPU Mass Com participating institute has its own cut-off trend depending on the previous and current year analysis. The final result is declared within 3 rounds of online counseling.
Here we have the top 5 colleges for BJMC in GGSIPU:
• Vivekananda Institute of Professional Studies (VIPS)
No. of seats: 300
Type of College: Private
Official website: www.vips.edu
Fees: Rs. 87,967/-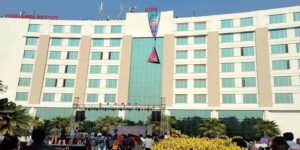 Located in Pitampura, this is one of the best private colleges in Delhi. It was established in the year 2000 with a firm commitment to foster a holistic approach to facilitate and promote studies and research in emerging areas of Education.
• Jagannath International Management School, Vasant Kunj (JIMS)
No. of seats: 60
Type of College: Private
Official website: www.jimsd.org
Fees: Rs. 73,300/-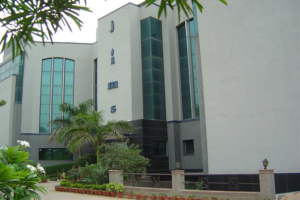 This institute, earlier called as Jagannath Institute of Communication and Design (JICD) was established in 2003. It was later renamed JIMS in 2006. The college is affiliated with GGSIPU and consistently focuses on imparting value-based management education.
• Maharaja Agrasen Institute of Management Studies, Rohini
No. of seats: 60
Type of college: Private
Official website: www.maims.ac.in
Fees: Rs. 91,400/-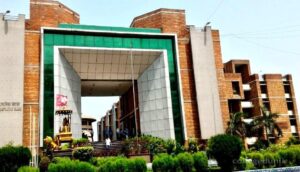 Established in the year 2003, this college is regarded as one of the best management schools affiliated with GGSIPU. The institute is known to be a premier center of excellence as it nurtures young students into successful managers of tomorrow.
• Trinity Institute of Professional Studies, Dwarka
No. of seats: 120
Type of College: Private
Official website: www.tips.edu.in
Fees: Rs. 92,057/-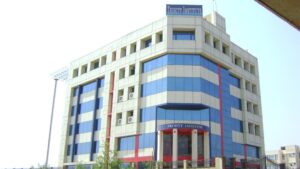 TIPS Dwarka was established in the year 2007 under the charge of Kamal Education and Welfare Society (KEWS). Considered one of the most popular and largest colleges in Delhi, the vision of the institute is to develop, encourage, and sustain the passion for learning among all the students.
• Tecnia Institute of Advanced Studies, Rohini
No. of seats: 120
Type of college: Private
Official website: tiaspg.tecnia.in
Fees: Rs. 67,000/-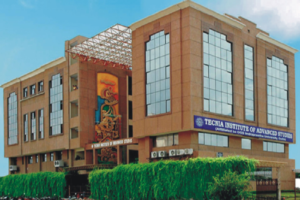 The institute runs under the control of the Health and Education Society, a body registered under the Society Registration Act XXI, 1860. Settled in the year 1956, TIAS Rohini is well connected with airport, Railways, Metro, and Mass Rapid Transport systems.
(With inputs from EduFever, HigherEducation.org)
Follow Us On Instagram For More!