A group of students from BVCOE have a way to make your days a bit more exciting. And if you're a photographer, you're reading just the right article right now. Read till the end to know more.
With things settling down a little around the country, as well as a sigh of relief for college students, things do look good. And even if they don't, the guys at the Digital Arts Society of BVCOE can certainly make it better.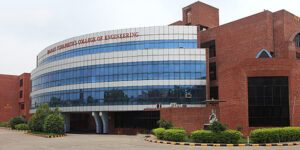 How so? By making you imagine.
The Digital Arts Society of BVCOE is organising Imagine 2021, to wake up the photography enthusiast in you. So, what's to look forward to at Imagine 2021? Read below to find out more.
Amazing People, Amazing-er Conversations.

With the A-listers of photography on your laptop screen together, it certainly would be a moment to look forward to, isn't it? Join the likes of Arjun Hegde, an aerospace engineer who turned into a wildlife photographer (Farhan from 3 Idiots..?).Rohit Tandon, a street photographer, making the bylanes of Bhopal brighter and better with his camera.

View this post on Instagram

Moreover, Sadiq Dastagir, who has been featured in BBC Earth, Mayank Tiwari and Ashish Shulkh, who has been capturing some amazing shots with the Ministry of Tourism for the 'Incredible India' campaign, will be joining the conversation, talking about photography and more.

Do we need to say more? Just get registering here.

Improve Your Skills
When you get such amazing people to talk to, and a list of insightful conversations, you're bound to learn. Especially, if you're someone who's deep into photography, and in any other area of interest pertaining to digital art, this might just be the goldmine of treasure you'll be looking for. Once again, just get registering. Duh?
Compete For Your Artistic Skills
Now how to make things more interesting? By showcasing your best artistic side to a long list of like-minded people. Join a plethora of art enthusiastic students in a long list of competitions.
From wildlife photography to street photography, and from a digital fan art contest to food and black and white photography, your photographic intrigue isn't going to settle down. Just register, send in your precious art and win cash prizes up to ₹500.
All The Details You Need About BVCOE's Imagine 2021.
If you're all hyped up and wondering where to register, we understand. Hence, we've got your back. For all the details and questions, feel free to visit @dasbvp on Instagram, and these guys will be more than happy to assist you.Moreover, you can also join this WhatsApp group for constant details about the event.