The final year students of Guru Gobind Singh Indraprastha University (GGSIPU) we're already in a dilemma for the last 4 months whether the exams will be conducted or not. If yes, then how will it be conducted during this ongoing pandemic.
A notice regarding the conduction of exams was released on 9th September 2020. It stated that the exams will be held in offline (pen and paper) mode in the 4th week of September. It further stated that students will have to follow all the rules of social distancing and other guidelines issued by the government.
Amid this pandemic, when Covid-19 cases are rising, almost 3,500 – 4,000 cases are being recorded every day; students are expected to appear for exams physically. They are expected to reach the examination center and appear for offline exams.
Since the issuance of notice students are tensed and expressing their grievances on Twitter. Twitter has been flooded with #studentlivesmatter. The final year students are frustrated and filed a petition for cancellation of offline exams. All the students are aware that it is important for their future to appear for exams but during this pandemic, it's absolutely unethical to conduct offline exams. Students demand the conduction of exams in online mode.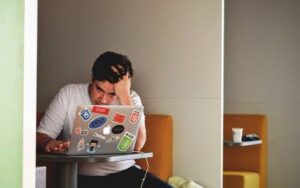 Online exams will be more beneficial during this pandemic. Students will remain safe and will not get infected by a coronavirus. Students will not have to travel long distances to reach the examination center. Students who went back to their hometowns will not have to travel back to Delhi during this unsafe scenario. Although some students might have to face technical glitches at least they are not vulnerable to any infections that way. A new set of rules can be prepared to ensure the smooth conduction of online exams. If Delhi University can, then why not GGSIPU?
Conduction of offline exams might lead to a rise in Covid-19 cases. The situation might get worse if a large crowd comes out and social distancing norms are not followed strictly. Outside Delhi, students are panicking what if they are not able to reach Delhi? What if students are not able to reach the examination center on time? The safety and future of students cannot be put at risk in any condition. No one can assure that everything will remain under control and work smoothly.
IPU students have been badly hit during this lockdown. First, the fee issue wasn't resolved despite continuous protests and now final year exams. Universities are supposed to make decisions in favor of students, not against them. GGSIPU is being absolutely unfair asking students to appear for offline exams amidst this pandemic.
Follow us on Instagram and Twitter for more updates!