UGC's final-year exam deadline got a response from more than 50% of Indian Universities.  UGC's final-year exam deadline is September 30, 2020. The UGC has been compiling the responses by various universities, to make sure they abide by the deadline.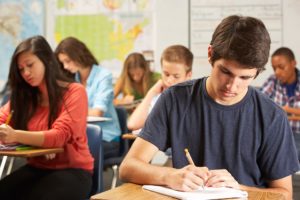 The latest response of the universities
755 out of 945 universities have responded so far, significantly higher than the figures in the last report. These 755 Universities comprise of 120 deemed Universities, 274 Private Universities, 40 central universities, and 321 State Universities. 194 Universities have conducted the final-year examination and 366 are planning to conduct the final-year examination. These 366 will either use online, offline, or blended mode.
The need for the universities to respond to UGC to final-year exam deadline
Universities are required to respond to UGC with the plan they will adopt to conduct exams. The plan has to abide by the protocols and guidelines provided by the UGC related to COVID 19 pandemic. For example, the staff and students should undergo the necessary temperature checking and follow social distancing.
UGC has also mentioned that students who were unable to give exams can appear for special exams. The university can conduct these special exams as and when feasible.
The universities have responded with the exam schedules in accordance with Standard Operating Procedure for the conduct of exams as suggested by HRD ministry.
Students response to the final-year exam
Students are still opposing the final-year examinations. Twitter, Instagram, and Facebook are still buzzing with the complaints and grievances that students have regarding exams. The students have genuine complaints like-
The lack of infrastructure to conduct online exams.
The risk of infection if exams are conducted in offline mode.
The students' degrading mental health.
The lack of study resources.
These are just a few examples that have disturbed students. But UGC has consistently denied them or given out statements that they will look into it.
Follow us on Twitter, Instagram , and Facebook for latest news updates and wholesome memes and content.