University School of Architecture and Planning was established in 2001, it's affiliated to Guru Gobind Singh Indraprashta University. The college offers one course across 1 stream namely Engineering and across 1 degree like B.Arch. 
Vision Of The College
The college envisions to evolve as the main Center for academic excellence. It plans to develop a link between Conventional concepts, theories, and application of architecture along with contemporary prevailing challenges. It focuses to minimize the risk and enhance safety on real-life issues of Habitat Management.
Program
University School of Architecture and Planning offers a Bachelor's Degree Program in Architecture(B.Arch) which is a five-year regular program.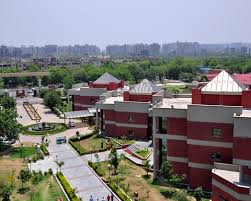 You Might Also Like: Know Your College: VIPS
Infrastructure
Presently, the college is housed in the existing University Campus at Kashmere Gate. It has a separate library having approximately 5000 volumes and journals. The students also have access to the central library. 
Not only this, a world-class infrastructure is in the process of creation at the University Campus having 18.75-acre land.
Class Duration 
The classes are from 9 AM to 5 PM. Saturdays and Sundays are off.
Faculty
The faculty here is extremely good. Not only highly qualified but also explains the concepts with the utmost ease. Usually, the strength of the class is of 30-40 students. Industrial visits are there but rarely. Guest lectures are also conducted from time to time.
Placement
Very few firms come to the college for placements. Therefore the placement percentage is not really appealing. The stipend offered varies from Rs. 5000 to Rs.15000. There is no placement cell in college, as such. 
Contact Details
Phone: 91-11-23900175
Website: http://www.ipu.ac.in/usap/
Follow us on Instagram and Twitter for more updates!