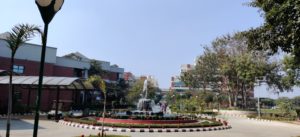 As Delhi is getting on track after recovering from the second wave, Delhi Government is making some big announcements. With the increasing concern about the third wave, CM Arvind Kejriwal has made a major announcement. As a result of the announcement, IP University is going to train 5000 nurses.
Why this training?
As we all know that Delhi suffered a huge medical breakdown in the second wave. With increasing cases, there was a sense of fear among Delhites. As a result of which, a panic wave hit the city. To ensure that Delhi is more prepared for the third wave, Delhi's CM has announced the training for nurses.  As per the CM, the training will make them sufficient to give primary treatment and setting up oxygen concentrators for the patients.
Many of you might be thinking about the need for the training. The training is aimed to give support to the over-burdened medical infrastructure at times of pandemic. It also helps more people to know about the ways to install oxygen-concentrators and caring patients. It can reduce the pressure on the current frontline workers.
Eligibility
As the government is looking to train people from scratch, the eligibility criteria are minimal. You must be 12th pass and above 18 years of age to apply. Eligible candidates can apply on the online portal. After selection, IP University will train you.
How to apply?
Eligible candidates can apply online from 17 June 2021. The recruitment is based on a first come first serve basis. Ten batches of 500 candidates each will be trained. Fill the form now to get your seat first.
Apply for medical staff training: Click Here
Final words
As Delhi is preparing to fight from the third wave, the step looks decent on the paper. The main problem lies with execution. A proper implementation will ensure that IP University and Delhi Government are on the right track to fight the third wave of the pandemic.