Indian Institute of Technology (IIT) Madras has established a strong base in Pre-Placement offers yet again this year.
Data referring to the number of students placed in the year 2020-21 shows a sturdy increase as compared to the last Academic Year, despite the COVID-19 pandemic.
Nearly 182 offers were made to the students of IIT Madras this year, while this figure went up to 170 during the entire 2019-20 Academic year.
Phase I of campus placements in IIT Madras will begin from December 1.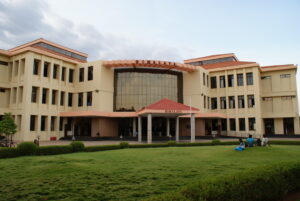 Increase in PPOs despite COVID, how?
The major factor behind the successful rate of pre-placement offers is the strong internship program.
For the first time in the history of the Institute, the internship process was conducted completely online this year to tackle all the challenges caused by COVID otherwise. The excellent performance of the students during the internships has resulted in the constant increase in PPOs every year.
"The sustained increase in the number of Pre-Placement Offers this year is a clear reflection of the academic quality of IIT Madras and its students. I am optimistic that we would be able to carry forward this momentum and our students would obtain the best possible job offers in Phase-1 placements."- said C S Shankar Ram, Advisor (Training and Placement), IIT Madras.
Day 1 of the internship drive took place on 30th August, 2020. As many as 17 companies came forward virtually and made 140 internship offers. In the last year, 147 internship offers were placed on Day 1.
Also Read: Pre-Placement Offers At IIT Bhubaneshwar
Major sectors which offered PPOs during the year 2020-21
• Core and R&D: 29 percent
• Analytics, Consulting & Finance: 19 percent
• FMCG (Fast-Moving Consumer Goods): 6 percent
• Information Technology: 46 percent
(Source: India Today)
Internships and their importance
Internships help students in realizing their true potential and expectations from companies.
Speaking of which, Professor NV Ravi Kumar, Advisor (Internships), IIT Madras stated – "Internships provide an excellent opportunity for students to understand the working culture and expectations of the companies that they work for and for the companies to realize the potential of our students during that short period."
"When interests and expectations of interns and companies match, it culminates in Pre-Placements offers."- he added.
Follow Us On Instagram For More!