IIT Madras' Healthcare Technology Innovation Centre (HTIC) and Helyxon, a healthcare startup have announced the successful deployment of remote patient monitoring solutions called OXY2 for COVID-19, that they have jointly developed.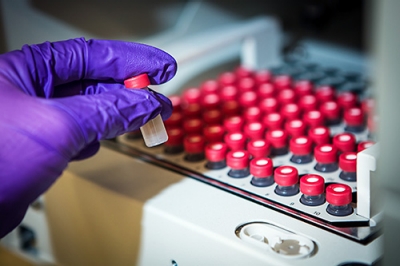 OXY2 device: Features
The device developed is a self-contained, portable, wireless one that does clinically accurate continuous monitoring of four critical parameters Temperature, Oxygen Saturation, Respiratory Rate and Heart Rate. It can be clipped on to the patient's finger and data is streamed to a mobile phone or central monitoring system via technology. The temperature is measured at the armpit and blood oxygen level and other parameters are measured at the finger itself. 
"This is a medical device that replaces large patient monitors that cost about 1lakh Rupees. While there are many similar offerings in the market, our devices can provide clinically accurate results. With remote monitoring, the doctors and healthcare staff can get the results without even getting anywhere near the patients," Prof Mohanasankar Sivaprakasam, Healthcare Technology Innovation Centre (HTIC), IIT Madras.
The device is powered by a coin-cell battery and has a lifespan of up to a year. They are priced between Rs.2500 -10,000, depending on which of the four parameters they can measure and how the device is configured. It can be used at home, hospitals, COVID care centres and other facilities, as it can be easily worn.
READ:  PM Modi Asks Students To Come Up With Innovative Concepts
The Device To Be Installed In Hospitals
The device has already reached over 2,000 patients in public and private hospitals, and at homes, with another 5,000 devices in the pipeline.
NGOs have come forward to secure these devices for Stanley Medical College Hospital, Institute of Child Health, Institute of Obstetrics and Gynecology, to meet their requirements. The solution is scalable to hundreds of patients monitored by a hospital or a central authority. The software platform seamlessly issues alert escalations for patient's parameters and can be used for teleconsultations with doctors and hospitals.
"This is a non-invasive device and since the safety is proven and validated it is free to be marketed. There is no special certification for no-invasive devices in India. But we have tested out results with the larger machines that are used in hospitals and found the results to be very reliable," Prof Mohanasankar Sivaprakasam told WION.
Follow us on Twitter for all the latest updates!