Tecnia Institute of Advanced Studies also known as TIAS is a private college affiliated with Guru Gobind Singh Indraprastha University and located in Pitam Pura, Delhi. TIAS is recognized under section 2 by UGC. Admission to TIAS is through the Common Entrance Test conducted by Guru Gobind Singh Indraprastha University.
Allegedly the students of Tecnia Institute of Advanced Studies are called to campus premises to clear formalities of fee hike after which the final year students will be handed with the admit cards. The situation is even worse for students who belong from economically weaker sections or students who took education loans.
The issue concerning the college fee hike has left students and their parents helpless. Already stressed, this issue has been added to their problems amid the global crisis.
Reportedly students and their parents have been already going through stress as their incomes have gone down, financial problems have increased for many as their source of income has been closed until the current situation comes under control. After reaching out to the concerned authorities, students got reverted back with responses that did no good and left them even more helpless.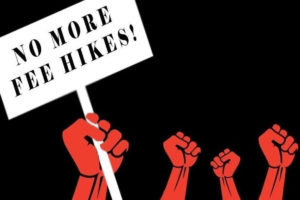 For many households, the condition is so bad that it has boiled down to surviving on two square meals in order to get through the day. Paying a hiked fee when it's difficult to even earn the bread and butter is impossible for final year students as they are already stressed with final exams being held in offline mode.
This whole issue has taken a toll on students as well as parents, giving no solution at all. Their voices still go unheard and unaddressed. Is it right how college authorities are handling this situation and are letting their students remain in distress?
Follow us on Instagram and Twitter for more updates!