Dear Diary,
Today I'm going to tell you something I have never really spoken about in front of anyone else except my best friend. It took me almost three years to gather the courage to come here and share the incident I often think about. The incident which always leaves the feeling of disgust within me. The day I want to remove from my memories forever.
I'm talking about a touch that made me uncomfortable and I wasn't able to share that with anyone, not even my parents. Why? Because I was scared. I was scared about the consequences it would have led to. I know if I would have told about that morning to my parents, they would have supported me but I didn't want a sister to feel guilty about her brother's misconduct. I didn't want a mother to feel ashamed about her son's inappropriate behavior.
So, I kept quiet and tried to forget about it, and trust me I did. But unfortunately, whenever I get to hear about such incidents happening with girls all over the world, my memories get back to that day of Diwali. And today, I want to share that with you.
The incident that's makes me uncomfortable even today..
An evening before Diwali 2017, it was like any other normal day of my life, when I was in 12th standard and pre-board exams were on the way. I was going for my tuition classes as usual. My tutor didi was like a friend to me so I always enjoyed her classes. We were a group of three tuition friends, two boys, and me. One of them was my school classmate and another one was my tutor's younger brother.
That day, I went to the class 20 minutes early. I was sitting there reading a chapter while waiting for everyone else to come. Soon, my friend (my tutor's younger brother) came in and sat beside me. We greeted and then I continued with my reading. After two minutes he started poking me, I asked him not to but he continued it for 7-8 times. I looked at him angrily and asked him to stop because I wasn't really feeling good about it. He stopped and held my hand. I again asked him to leave my hand and study. I was all nervous and wanted to ask him the reasons behind this weird behavior but couldn't because my tutor and another friend arrived.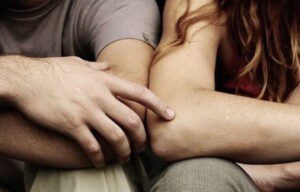 We started studying and it was all normal. After the class, my tutor told us that since it's Diwali so we'll not have any class the other day, in the evening rather the class will take place early morning, reason exams were coming closer and we could not miss a single day. She asked us to come at 7 am for the class. I came back home and saw a text from my tutor's brother asking me to come at 6:45 am instead of 7. I refused and asked for the reason. This continued for another 30 minutes. Finally, he said he wants to tell me something, and I agreed as I being curious.
The next morning, I reached there at 6:45 am. He came and held my hand. I asked him about what's the reason he asked me to come 15 minutes early. He said nothing and all of a sudden kissed me on my right hand, I quickly held my hand and asked, "What are you doing? Are you okay?." He still kept quiet and pulled me closer and kissed me on my cheeks. I pushed him away and went inside for the class. I was all disgusted and just wanted to run back to my house.
Anyhow, I attended my tuition class. As soon as it got over, I started picking up all my books when he came again and apologized for his behavior. I didn't want to talk to him at all but he held my hand again saying, "It's Diwali, let's be friends again. I'm sorry!" Me being stupid and sensitive said okay and he came closer to hug me. A hug was fine until his hands started moving all over my body. I tried pushing him away but he held me tight for a few seconds. I again pushed him, picked up my books, and came back to my place.
My brain stopped working for a while, I didn't know what to do. I had no idea how will go for my tuition classes the next day or how will I react after seeing him again. I kept quiet all day, thinking about whatever happened.
I told my best friend about all this but she was also confused because I refused to tell about this to anyone else. She said okay adding, "If this happens again, you will have to tell your parents about it." And fortunately, it didn't. Finally, I decided not to talk to him anymore and also not to tell about the incident to anyone else because I didn't know how to explain also keeping in mind the reasons I told you before.
I started going for my tuition classes as usual and didn't speak to him anymore. A week later, I got a text from him apologizing for whatever he did, promising we won't repeat that ever again. I had no idea what to do, still, I said okay. I kept maintaining distance from him till my board exams got over and stopped seeing him as soon as they got over.
Even today, I avoid speaking to him or seeing him for any reason because seeing him reminds me of that day which I want to forget.
Dear Diary, I wish I had a magic button to remove such bad memories from my mind.
Follow us on Instagram and Twitter for more content like this!