CAT score is not necessary for MBA, says AICTE (All India Technical Council for Technical Education). AICTE released a circular to all PGDM and MBA colleges. This notice has been released keeping in mind the interests of those students who due to the current COVID-19 pandemic could not give the qualifying exams. CAT score is not necessary for those students who could not give the CAT exam. The circular was released on the official website of All India Technical Council for Technical Education. You can visit the website and access the circular on the website or here.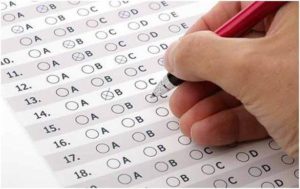 Why The CAT Score Is Not Necessary?
Some states did not conduct entrance exams such as CAT, GMAT, MAT, ATMA, XAT, CMAT, etc. The reason was due to the high number of cases of COVID-19. Since there is no indication of whether the tests will be canceled, postponed, or held at some point in the future, AICTE released this notice.
The Alternative
The alternative AICTE suggested was that CAT score is not necessary for MBA admission, the institutes can admit students based on marks obtained in qualifying exams. A merit list should be prepared in a transparent manner.
However, the first preference will be given to students who have given the entrance exams and have secured a minimum number of marks in the qualifying degree. They also specified that the students will be taken on the basis of their UG qualifying exam marks only when the seats are vacant.
This circular is only applicable for the academic year of 2020-21 and is not the standard for the academic years in the future.
Follow us on Facebook, Instagram, and Twitter for the latest updates and wholesome content.