The students of BMIET, Sonepat have been complaining about the regular commute to their college. This comes amidst the rising cases and a night curfew announced in Delhi NCR.
According to a few students of B.M. Institute of Technology and Engineering, Sonepat, the college has reopened in a full-fledged manner. While this might be in accordance with the GGSIPU guidelines regarding the reopening of the colleges, it certainly doesn't seem feasible to the students.
Several students of BMIET, Sonepat have complained of the timings and duration of the offline classes.
Farmer's Protest Hindering Daily Commute To BMIET Sonepat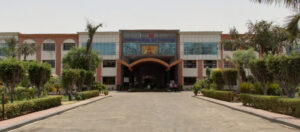 Since BMIET is located in Sonepat, most of its students have a hard commute in reaching their colleges. The Delhi-based students of the institution have to brave through the hours of traffic disruption at the Delhi-Haryana border. With the current blockade at the state border, the commute time has risen up to 2 to 2.5 hours.
This increase in travel time has led many students to find alternate ways to commute to their college. With many students preferring to stay home, and others thinking of not attending classes, the effectiveness of the offline mode of classes fades away. This has posed a grave problem for many, who aren't in the city right now as well.
COVID-19 Factor Affecting BMIET Sonepat Students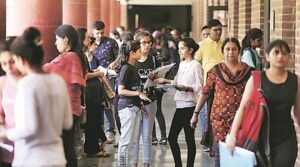 Many students have been arguing the increasing Coronavirus cases, as the underlying factor for their concern regarding offline classes being held at BMIET, Sonepat. The students' concern being around the following of social distancing norms and COVID-19 protocols.
"..whereas 90% of the crowd comes from Delhi itself, we need to go from Kisan Andolan with such tough jam and traffic each day causing us 2hrs travelling each side.", one of the students from BMIET, Sonepat said to us.
Students from the institution have also been stating that there is a minimum 75% attendance criteria for the students at BMIET, Sonepat. Moreover, while other colleges have been attending offline classes in a staggered manner, the case isn't similar here.
Offline Classes At BMIET: Guidelines Vs Ground Situation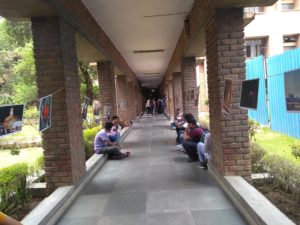 According to a list of guidelines pertaining to the reopening of colleges, GGSIPU had stated a few rules and regulations. The document contained a list of permissible activities and a few other rules around college attendance.
The document goes on to state that the students' record "should not be used for mandatory attendance requirement as attending the college is completely optional at this stage".
We tried reaching the college authorities to gain an insight into the situation, however, there hasn't been a response in the last 24 hours from the authorities.