Ever wondered if your resume is good enough to stand out in a pool of resumes? Well, by the end of this blog, you'll know exactly how to top the pile!
Job hunting is undoubtedly a full-time tedious job. A recruiter usually spends 30 seconds or less to review your resume. Ensuring that your resume catches their eye and leaves a lasting impression in those few seconds is an indispensable part of getting hired.
Designing a good resume is the very first part of this process. It serves as your first impression. Mind it, you don't get a second chance to make it!
1. Made For The Job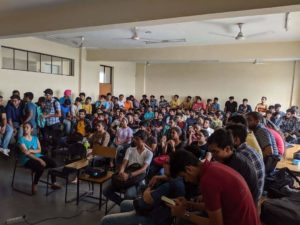 Customise your resume as per the job role
In a sea of bland resumes, one with a relevant skill set and past experiences always stands out. Relevant being the keyword here! Tailor-made a resume for the very specific job role and industry that you're applying for.
Always remember that your resume is your first pitch for getting hired. Filling pages will inapt skills and experiences do no good. It only clutters your document with unnecessary information that might make it harder for employers to find the most qualifying elements of your background.
You can simply captivate the attention of your recruiter by being as specific and pertinent as possible. In case your past experiences don't match with the new job role, wear your creative shoes, and present your skills such that they seem to fit the job role.
2. "I Am Good At It"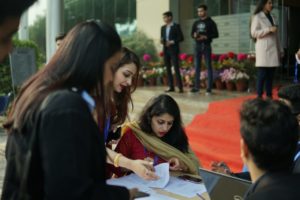 Focus on accomplishments over responsibilities
Instead of reiterating your job description, talk about your accomplishments. Describe the ways you've excelled in your career, made progress as an individual, and most importantly, added value to the organization.
3. Make It Look Good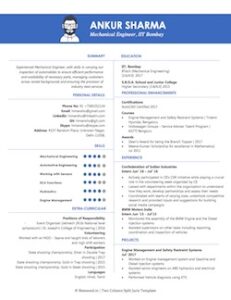 An appealing visual representation 
Presentation matters. When designing a resume, think out of the box! Always design a resume that is right on-trend.
Try adding personality to your document by using graphic lines. Designing elements such as flat icons, images, and bright colors can help your resume stand out from the lot but be careful about using too many.
Excessive designing elements can cause visual overload and distract the viewer from the actual purpose of the resume. Keep it neat and well organised.
4. Skimmable Content
The right keywords
Write your content with brevity and clarity. The content should be as easily skimmable as possible. In other words, the readers should be able to pick up on your strengths and essential information as quickly as possible.
Using the right keywords for a specific job role is an inextricable part for bagging that interview through your resume. The use of columns, headings, subheadings, bullet points, spaces, etc. can be highly beneficial for making your content skimmable.
5. Personal Branding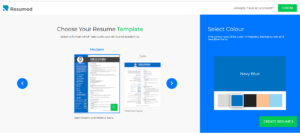 Market yourself through a number of avenues
Using your resume as a personal branding document is the best way to stand out from the crowd. It elevates credibility and enables you to position yourself as an authority in your industry.
It is usually done by crafting a cohesive persona through social media accounts and a website. Try creating an online identity that helps you put your best foot forward, especially when it comes to landing professional opportunities.
Your resume is not just a piece of document. It speaks volumes about and for you, makes or breaks the deal, and ultimately determines your future in the job industry.
Having said that, designing a perfect resume is no child's play. But Resumod got your back! It helps you create a professional resume that stands out in a stack of resumes, and that too within a few minutes.