Maharaja Agrasen Institute of Management Studies affiliated to Guru Gobind Singh Indraprastha University, Delhi began with two programs- BBA and BBA (B&I) in 2003. Maharaja Agrasen Institute of Management Studies was affiliated to run the BJMC programme in the year 2010 and BJMC 2ND of 2012-2013. Maharaja Agrasen Institute of Management Studies has also been given the responsibility of running an MBA programme.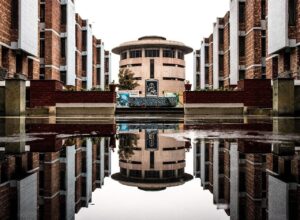 COURSES | MAIMS
The following courses are available at MAIMS-
B.B.A (360 intakes, 3 years)
B.A. JMC (120 intakes, 3 years)
B.COM (H) (60 intakes, 3 years)
B.A. LLB (120 intakes, 5 years)
SOCIETIES | MAIMS
MACS has various clubs headed by its faculty members who guide students in various activities. Students choose clubs according to their talent and interest. We have at present the following clubs working under MACS:
WAC-"What A Click" The photography society
SAMAGRA The Theatre group involves students inclined towards dramatics.
MANTHAN
THE BUDDYS The Sports Club.
NAV CHETNA The Social Service society.
SWARAG The Music Society.
INFRASTRUCTURE AND FACILITIES | MAIMS
With a proud history of a decade and a half, Maharaja Agrasen Institute of Management Studies (MAIMS) is set on a sprawling campus of around 9 acres at Rohini, Sector – 22, in the heart of North-West Delhi. The campus houses blocks that have fully furnished, fully air-conditioned, fully digital and disabled-friendly lecture halls, seminar halls, library, computer centres, canteen, boys' hostel, administrative block and auditorium dedicated to delivering world-class learning in courses on Business Management, Journalism, Law, Commerce, and Economics.
The campus is also equipped with indoor facilities such as Table Tennis Court, Badminton court, Chess, and Carom. Amongst outdoor facilities, an open football, and cricket field, basketball court, Tennis Court, and Volley Ball Court are there for the students to enjoy.
PLACEMENT
Placement of MAIMS' students has been in known companies with packages of various sizes. Some such companies are Naukri.com, Lloyd Ventures, Shiksha.com, HDFC Bank, MRF Tyres, ICICI Bank, etc.
Follow us on Facebook, Instagram, and Twitter for the latest updates and wholesome content.