The Fashion world, we know that, drives substantial global economic value and is propelled to reach US$13,160m in 2020. As per Statista market prediction, the revenue in this industry is determined to show an annual growth rate (CAGR 2020-2024) of 14.1%, concluding in a projected market volume of US$22,291m by 2024. The market's largest component is Apparel with a projected market volume of US$8,680m in 2020. Apart from being an influential business sector, new and creative approaches to fashion business and fashion management goal to tackle problematic global and local problems.
Folks getting into fashion industry in the coming ten, twenty years need skills very much distinct from the past ones, a shift fuelled by the Covid-19 pandemic. Acquiring and training in soft skills like communication, problem-solving, along with the now crucial hard skills like analytical reasoning, business analysis, sales amongst others are important abilities for the future leaders of this world.
Young aspirants striving to join this fast-growing fashion industry, do not have only fashion designing as a career choice, but many other functions which focus on the business and management of this industry.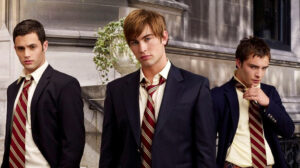 Career opportunities in the fashion industry domain:
1. Fashion Merchandisers
2. Fashion Buyers
3. Sourcing agents
4. Sales and Distribution Managers
5. Fashion Product Managers
6. Fashion Brand Managers
7. Retail Merchandisers
8. Visual Merchandiser
9. Fashion Market Managers
10. PR and Event managers
11. Fashion E-Commerce
12. Fashion Digital marketers
13. Fashion Social media managers
14. Fashion Bloggers
15. Content writers with Fashion Magazines
16. Fashion Entrepreneurs
Read also: 'Nothing Is Clarified,' Complain Students About Education Minister's Live Webinar
Follow us on Instagram for more updates