In an outstretch to the Scheduled Caste (SC) community, the Central government on Wednesday announced an increase in funding for a scholarship scheme of the Scheduled Castes.
This scheme is particularly for those from the economically weaker sections and is aimed at bringing more such students into the post-matric education field.
Reportedly, the Union Cabinet approved changes to the 'Post Matric Scholarship to students belonging to Scheduled Castes (PMS-SC)' scheme and the government expects to benefit over 4 crore SC students in the next five years.
The scheme has previously faced uncertain times with the existing current-fund sharing formula.
But with the current support of Modi Govt., now the students of the poorest households will be able to complete their higher education.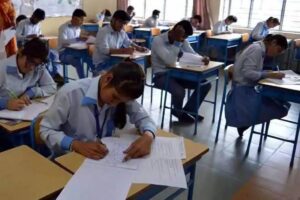 Improved Scheme For SC Students
Presently, the Centre provides only funds above the 'committed liability', which in effect translates to about 11 percent of the total cost.
This led to many states ending the scheme. The issue was escalated to the Prime Minister's Office and was discussed at a meeting with Modi, who finally gave a go-ahead to the changes.
The Cabinet has now approved a total investment of Rs 59,048 crore for the scheme, of which the central government will spend Rs 35,534 crore — around 60 percent of the total. State governments will have to cover the remaining amount.
"This replaces the existing system and brings greater involvement of the central government in this scheme," said the senior government official.
The decision was taken at a meeting of the cabinet committee of economic affairs on Wednesday chaired by Prime Minister Narendra Modi.
The central government is committed to giving a big push to this effort so that the gross enrolment ratio (GER) in higher education of SC students would reach the national standard within five years, the statement said.
The GER ratio for SC students is around 20% while the national average is 27%.
(With inputs from Livemint, Hindustan Times, ThePrint)
Follow Us On Instagram For More!